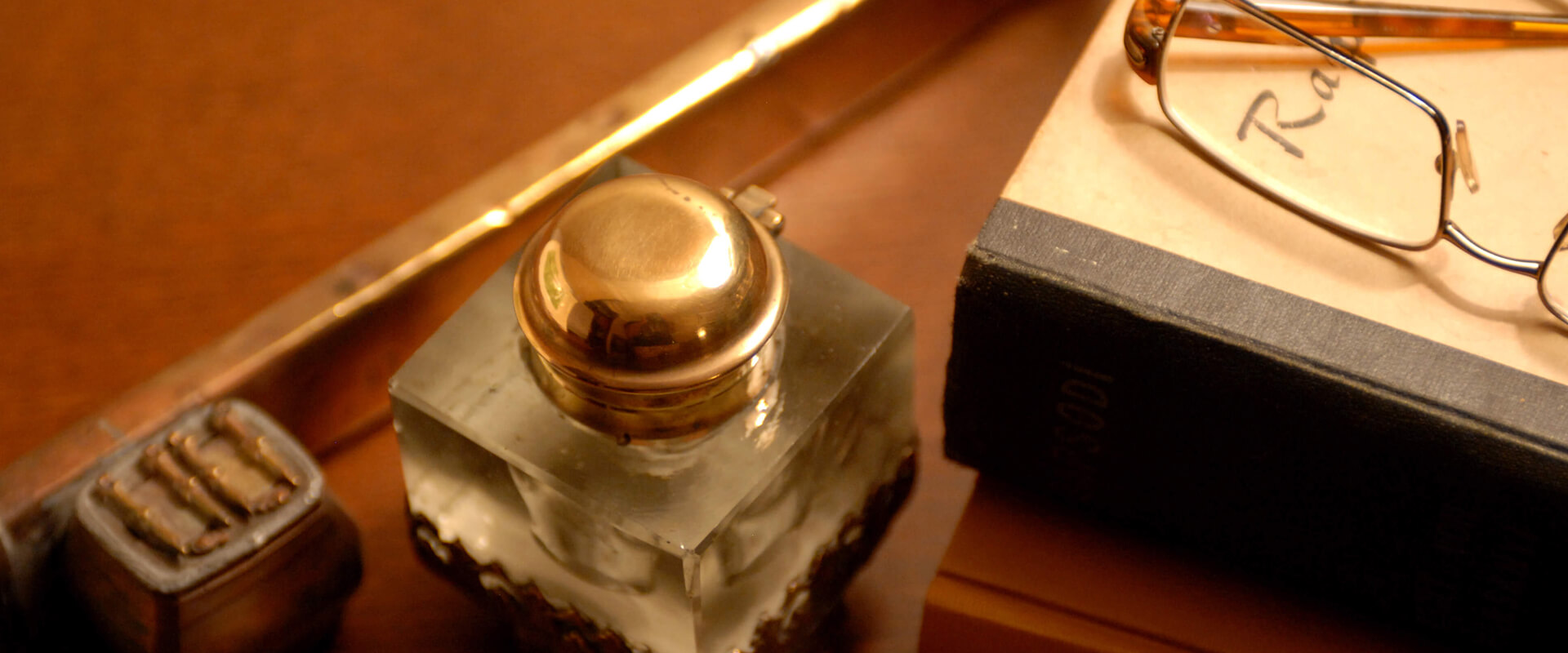 The Novelist
Yaman's The Novelist is the novel of an antinovel, the novel of socio-psychologic deprivation just as Tanpınar's Peace is the novel of unrest.
Silently, profoundly and with modesty.
Emre Erbatur
(Writer, translator)
The Wings of Israfel
The mysticism without fairy tales and magic – Ekşi Sözlük
'The Wings of Israfel' is a novel which proves us that a historical novel with Eastern mysticism theme could be written by an Eastern author as well. Moreover, it also shows us that this can be done without being fainted by the attar of roses or hadgi oils as it does by Western authors like Tahar Ben Jelloun and Amin Maalouf who has forgotten their Eastern roots long ago. 'The Wings of Israfel' is a real and everlasting historical novel.
Taking up the subject in different time segments, chasing in the thin layers of history, the satisfying major and minor characters, inviting reader from world of fantasy to the center of reality, finally complex lay out of the chain of events…A marvelous story which is getting richer with an amazing and surprising final.
A book, its existence is believed without seeing it. The mysticism without fairy tales and magic.
angoisse – 11.08.2008
Give up Dan Browns, we have better ones …. Kitap Yurdu
An interesting group of friends, a lost book and a hard chase behind it… Although the topic of the novel seems ordinary the author is so skillfully fictionalized the novel that you are dieing to turn the pages and start to read the coming one. Hakan Yaman is a hidden genius or worse an undiscovered one. You must read. Give up Dan Browns, we have better ones
Serhat Eserti  – 26.07.2010
Israfel and his novel – İdefix
I have found the book by chance while I was researching on Israfel. I was interested and I bought it. The book draws you in with its interesting topic. But the main importance of the book is the author's effort for the descriptions in every sentence. Although he has made descriptions in every sentence one by one, without being daunted, there is not a single sentence where you can say, "This description here stays useless". Buy this book, written by six years of work not by chance but by desire. You will extremely be pleased.
Ahriman  – 14.10.2007
I am proud of seeing that a Turkish author has written such a book – Kitap Yurdu
I am proud of seeing that a Turkish author has written such a book. The events in the novel are spread out into two different times: In the Ottoman times and in 1950s… Worthy efforts of four young men who are seeking a lost book which can be read from four directions in 1950s, Traveler Emile Gautier and Hasan Pasha who are trying to decode the secret of the same book in the Ottoman era. Information given in the book will improve your general culture. I highly recommend this book.
Gölge  – 16.10.2010
I was so sad to finish it – İdefix
A fluent and very nicely fictionalized novel. It is so bad that it's fluent because you don't want to complete the book. I have read the last chapters very slowly to extend the book but it is finished. I was so sad to finish it. I thank Hakan Yaman for his six years of work.
12.09.2007
It is the most mysterious novel I have read lately – Idefix
It is the most mysterious novel I have read lately. Although I was curious about the final of the novel, it was a story that I didn't want to finish as the pages were lessening. I congratulate Mr. Hakan Yaman for writing so comprehensible and fluent in his first novel.
16.08.2007
The Woman in the Photograph
A novel that will make a mark on Turkish Literature – İdefix
Hakan Yaman's 'The Woman in the Photograph' stays on a unique place from other novels which are consecutively published in our country in last years. Those are continuously repeating each other. But to my opinion, 'The Woman in the Photograph' is a novel that will make a mark on Turkish Literature.
01.05.2011
Devastating – Kitap Yurdu
Devastating…This was the author's first novel that I have read. I guess I have never heard his name before. But while I was surfing in Kitap Yurdu web site I glimpsed it and bought. I have read it; it is really fluent and excellent.
Ali İhsan Calip – 05.01.2009
Extraordinary expression, an amazing fiction – İdefix
When I bought 'Fall Scented Sins' I came to know that Hakan Yaman has won the Yunus Nadi Novel Prize before. I left his last novel and started to read 'Woman in the Photograph. I have finished it in two days. Extraordinary expression, amazing fiction… Congratulations Hakan Yaman.
19.04.2011
Fall Scented Sins
Is there a happy love? – İdefix
Are you in love with someone nowadays? Do you hate someone because of your love? Do you betray someone for your love? Have you being betrayed?
There are some novels, you never forget, you can never forget. No matter how much time passes by after you read them. Didn't Bihter in Ask-i Memnu (The Forbidden Love), Lara Feodorovna in Doctor Jivago chase you after you have met them once? Most probably they did, because their pains, worries, their contradictions with their beliefs, especially, the obstinate, cruel imposition of their loves are universal. Fall Scented Sins is also such a kind of novel, that is to say it is universal.
This is the novel of love, going on its way without caring place, time and your resistance. Once love, especially the forbidden love decides to have its knife into you, it comes and finds you no matter if you are in the 19th century of Izmir, hasn't been suffered from the war yet or in Moscow, already in the war or in Istanbul of the last period of the Ottoman Empire.
Fall Scented Sins is expressing the most important feelings, getting us into trouble as well as making us human beings with an unbelievable honesty and a very tasty literature from its first page to the last.
Mustafa Özcan – 21.04.2011
Fall Scented Sins… İdefix
Our yesterday 18… Our today 20…, our tomorrow…
We!…
The author has told us this timeless story with a fluent and rich style.
You will find some parts from your own story on every character and in every place, the author has vitalized with his descriptions. And sometimes you will read it even without moving away from yourselves because of your sameness.
He has written a very original story with his technique and polyphonic style. And it became a very very nice novel. Thank you Hakan Yaman!
Looking forward for your coming works…
30.04.2011